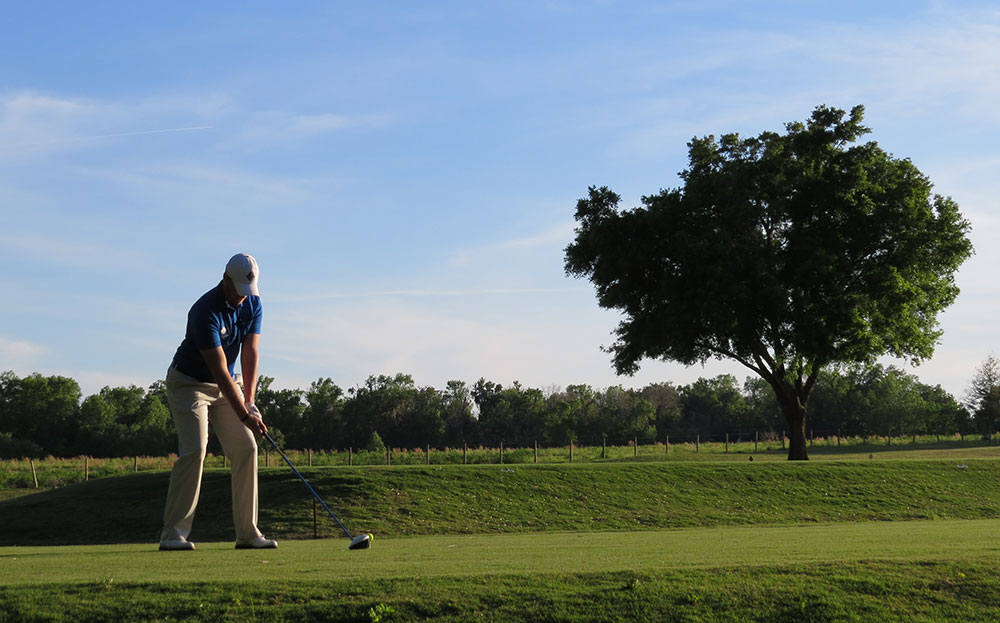 The Bishops Gate golf course is specifically designed to make the golf experience a mental challenge. The new course, unique in Central Florida, has eleven holes, but plays as a 9- or 18-hole course, with dual tee boxes and dual flags on most greens. The two sets of tee boxes are set up to provide a fair challenge to golfers of all skill levels, measuring just over 5,200 yards off the front tees and stretching to 6,700 yards off the back tees. You can download our score card, a map of the layout of the course, and view a description of the strategy for each hole. Additionally, there is a par-3 course with a fun and challenging layout that follows this score card.
Bishops Gate's golf facilities have been developed as a truly world-class training center for a premier junior golf academy, touring pros, country and college teams, as well as committed adult golfers. This sharing arrangement allows residents and members to benefit from the highest standards of preparation and maintenance through the economic support of these groups. The facilities are managed such that all can enjoy relatively unencumbered use of the golf course and range.
The training facility is set in 80 acres, with the golf course covering 65-acres and an extensive 15-acre practice range. The course has been designed to give golfers the opportunity to practice any shot they would encounter in the game of golf, and to be a test of strategy as much as of technical ability. The practice range was developed to give the golfer the sense of practicing on a golf course, with many different tee areas and target greens, oak trees bisecting the range, rough and fairway outlines in the range and a couple of well-bunkered, USGA standard putting / chipping greens, providing targets for golfers practicing their "scoring" game, hitting from range fairways.
The setting is tranquil, perfect for anyone seeking a first-class training experience. The practice facility is equipped with large fans to cool golfers during the hot summer months.
We offer a College program.