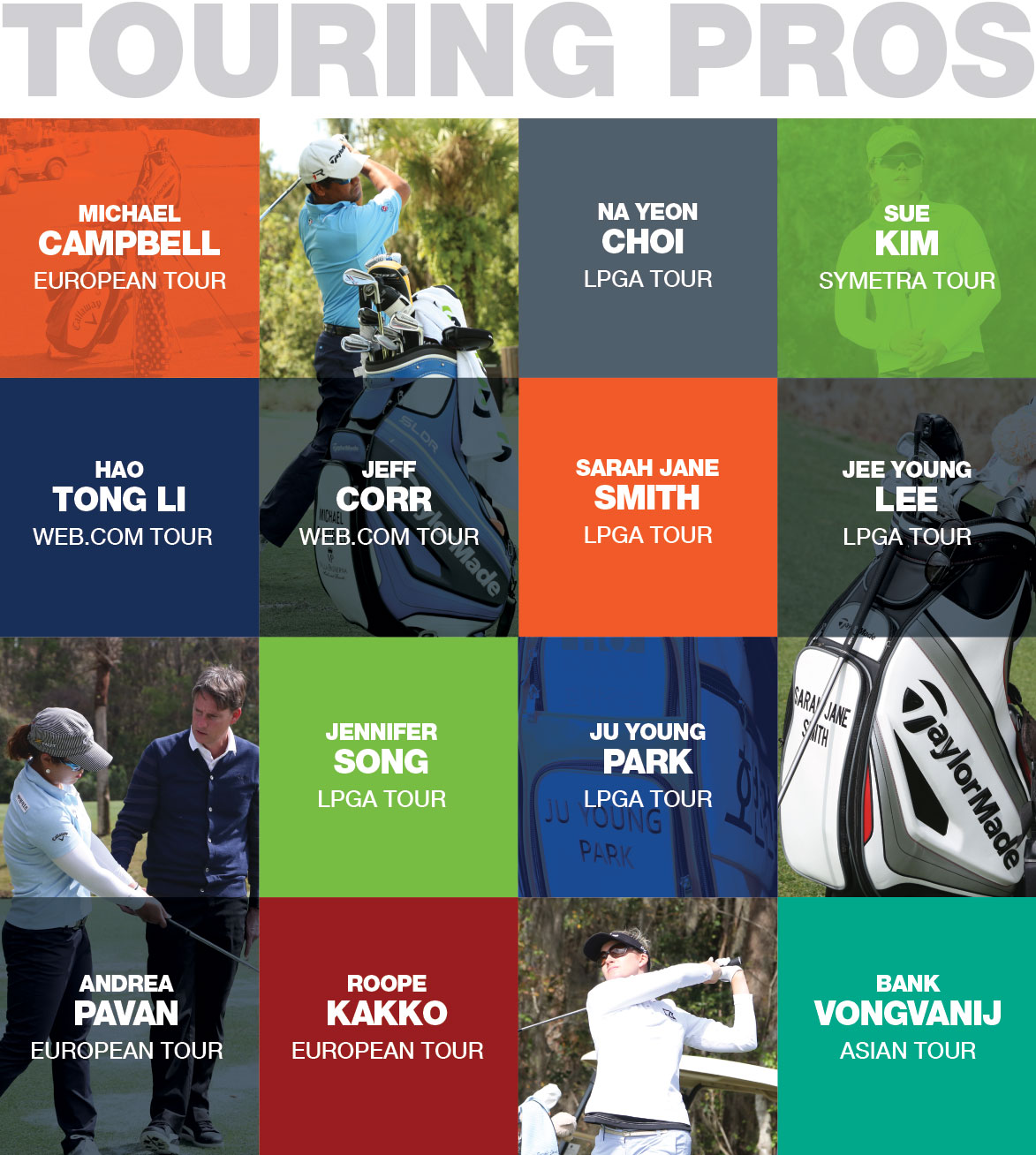 WHAT THE PROS SAY ABOUT
BISHOPS GATE
"Bishops Gate Golf Academy is the best practice facility I have seen anywhere in the world."
MICHAEL CAMPBELL
"Bishops Gate is a home away from home for me. The practice facilities are first class - no detail has been overlooked."
HAO TONG LI
"BGGA's facilities have everything I need to make my game stronger. There is no shot I can't practice there. I love training here."
NA YEON CHOI
Since opening in 2013, Bishops Gate has been regarded as having some of the best training facilities in the world. One of the things that made Bishops Gate so appealing was the list of touring pros who chose to train here. That impressive rosterincludes PGA TOUR players like Peter Hedblom, Charles Howell, Morgan Hoffman, , and DA Points; and several LPGA TOUR players, including YaniTseng, Shenshen Fang, and Sandra Gal.